Cancun Food Tours Private Events and Groups
Private Events & Groups
Mexico is a country which is very rich in terms of culture. Food is one of the best & most exciting ways of getting to know Mexico since most of our traditions & ways of life are strictly related to it.
If you wish to get to know Mexican culture from a deeper perspective we can help you set a tour up that will cater for your specific needs. Private Transportation, tour guide and other services are at your disposal to make your experience something to remember.
Whatever the reason, contact us to quote and we will accommodate you. It doesn't matter if you're a group from 11 – 100, don't hesitate to contact us.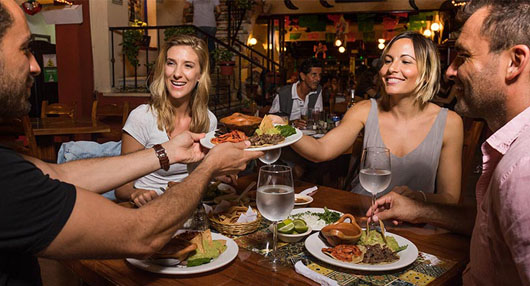 Benefits
Private Group Tours are perfect for team bulding functions, corporate outings, networking events and happy hour socials.
Accommodate allergies, aversions and dietary restrinctions of your group.
Incorporate additional food and drink pairings to maximize the fun.
Custom start and end times outside of normal hours.